A guest article by Michaela Weissert
How exciting! You want to travel to the other side of the Atlantic for the first time on your own with your kids. What should you definitely think about when you do that? What are the benefits of a self-planned stay abroad? I'll tell you more about that in the article.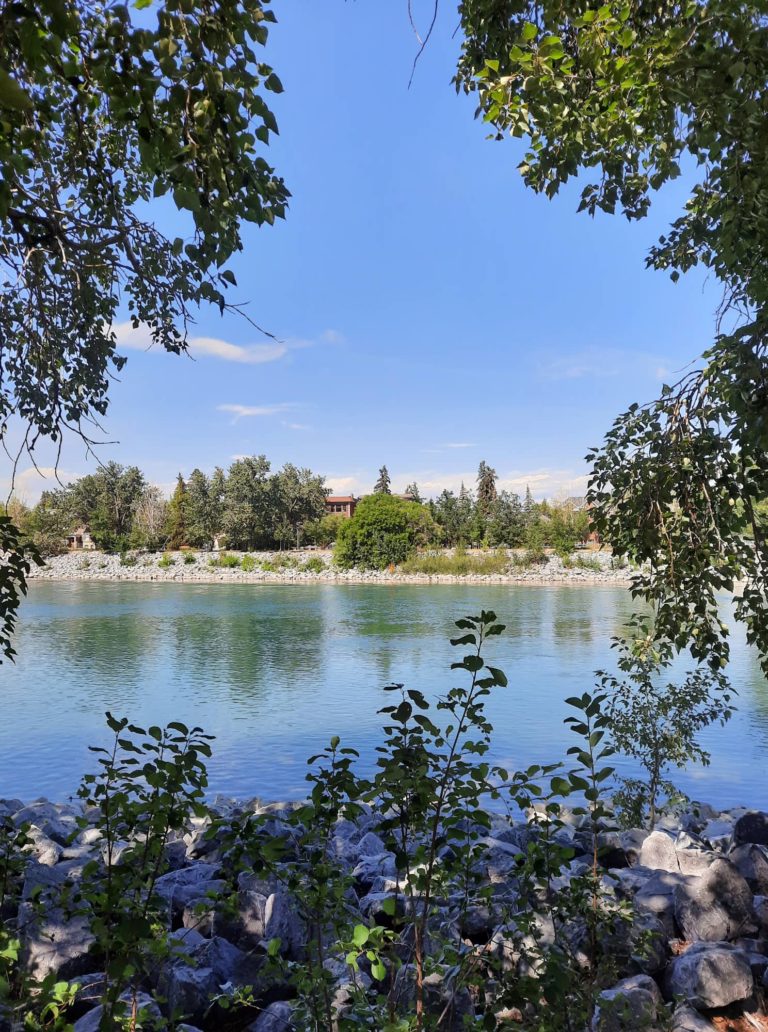 Self is the woman
You could now comfortably book a package vacation and would only have to pay the price for it and the tour operator would take care of the rest. Sounds perfect at first. But with a self-planned trip you can achieve more:
– With a self-planned trip abroad, your stay in the destination country is guaranteed to run according to your wishes. You have influence on location and accommodation and do not have to take the first place where the tour operator has his "connections".
– You are free to choose your departure and stay time and you can arrange your trip according to your schedule. Trips planned through a travel agency are usually limited to a fixed period of time.
– You can choose the accommodation and its location yourself and do not have to "take what is offered".
– You remain flexible and your costs remain manageable, if you also cater yourself
– You spend an authentic vacation abroad, where you are guaranteed to meet locals and get an insight into the foreign culture.
– In some cases, you can also use your planning time to make your stay more affordable. Or you can pay a lot for more experience.
(Entry) travel hick-hack

Canada is outside the European Union and therefore all family members are required to travel with passports. Make sure that all passports are valid during your stay.

As a German you do not need a visa to enter Canada. You can stay up to six months as a tourist. What you do need, however, if you enter by air, is the Electronic Travel Authorization (eTA). It costs 5 euros and you can fill it out online. You should also take care of an international health insurance, which covers the costs of health services abroad. Most of the time, you pay on the spot, get a bill and submit it to the insurance company after your vacation. You can also take it out as a one-time deal. It's worth having a permanent one if you travel abroad more often. Also a travel cancellation insurance is useful if you travel with children.  At the most you are not the security type and look positively into the future. There is no right and no wrong here. If you travel without a travel cancellation insurance, look carefully at the cancellation conditions. These apply to the flight and the accommodation separately. In some accommodations you can cancel free of charge up to X days before.


Relaxed living

In any case, your accommodation should offer cooking facilities. You can find this in a vacation apartment or in a youth hostel. There you can also book a family room and there are also cooking facilities. Another plus is that you can make new contacts. That's what travel is all about. If you decide to stay in an apartment, you will surely find one in your budget. Apartments that are close to the center are more expensive than those that are a bit out of town. Your vacation home doesn't have to be too big either, because you will spend relatively little time in the vacation home during the day. In any case, it should have a separate living room, so that you can do something for yourself in the evening, when the children are asleep.


WHERE you stay is best
The location of your accommodation plays a big role when traveling with children. You can avoid long commutes by checking the local transportation network maps in advance. Look for an accommodation that is easily accessible from the airport and strategically located for your other activities, so that you don't incur additional high transportation costs and time. Of course, it is optimal if you have only a short walk to the nearest bus stop and grocery store. If you like to be in nature, you might find an apartment on the outskirts of the city or near a park. Then you'll also have a place to play outside right away.
Gibberish

New country – new language. If you want to get into conversation with locals or other travelers, you can't get around the local language. Canada has two national languages, English and French. English is spoken in most of the country. French is spoken only in a small part in the east of the country. If you are unsure of the local language, brush up on your foreign language skills. You can also get a phrase book. It contains common vocabulary arranged by topic. You can also use a digital language app to refresh your knowledge or access specific content. Tell your children that you will be visiting a country where German is not spoken. Maybe your kids will enjoy learning a few words like "Guten Tag", "Auf Wiedersehen", "vielen Dank" and "bitte". With these "basics" the children can then have a little conversation. Just as in German, these words are important in everyday interactions with your fellow human beings. If you use them in the foreign language, you radiate friendliness and interest.


What time is it?
When you travel to Canada, you travel to a new time zone. Even within Canada, there are six different time zones. Consider the time difference when choosing your flight times. If you choose an afternoon/evening flight, you will arrive in the evening and can rest right away. Probably the first days will be a bit crooked. Against the jetlag it helps to build up a small routine, then hopefully all family members will quickly get used to the time change.
Canada is the second largest country on earth in terms of area after Russia. In one vacation you will probably only get a small idea of what this country has to offer. Canada combines sea, mountains, steppe and polar regions. You will be spoiled for choice when choosing your destination. It will be good for sure!
Have a pleasant trip and bon voyage!